All You Need to Know About Enclosed Cargo Trailers in Arkansas
Are you looking for big tex enclosed trailers for sale in Arkansas? If so, you've come to the right place. For years, Silver Moon Trailers has been Arkansas's destination of choice for enclosed cargo trailers.
These trailers are useful for a variety of purposes: hauling cars, bikes, heavy equipment, and more. Essentially, they're designed for drivers who want to haul heavy cargo while protecting that cargo from the rain.
Whatever you need – whatever you're looking to haul, whatever specifications you're looking for – you can rest assured that Silver Moon Trailers will help you get your new trailer.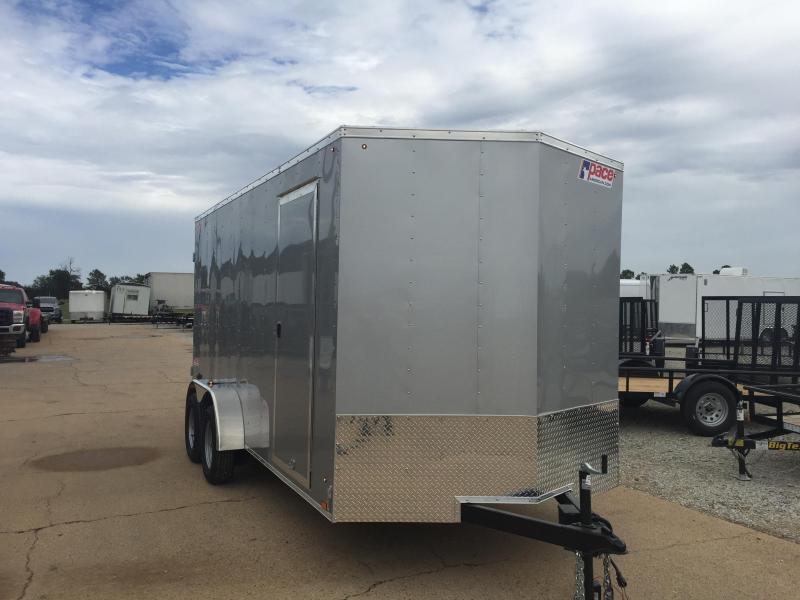 The Best Cargo Trailer Brands on The Market
Silver Moon Trailers has all your favorite brands: Big Tex, Pace, Wells Cargo, Sure-Trac, and Homesteader. We carry the best brands because we want to make sure you get the trailer you need.
If you're not sure what you're looking for, you can talk to us in-person, online, or via the phone. We'll give you size and brand recommendations based on your situation. If you're looking to get your trailer replaced, we'll also let you know if replacements parts are the cheaper option for you.
Trailer Financing
We understand that it may be difficult to find affordable financing for your trailer. That's why we'll help you get the financing you need. We take into account a variety of factors, meaning we can also help credit-challenged applicants find the best deals available to them. Click here to get started on your trailer financing journey.
Trailer Repair
If you're having trouble with your enclosed trailer, you may not need to get a whole new one. Instead, we can determine what's wrong with the trailer. Because we offer such a broad variety of trailers, we have access to a broad variety of different trailer parts. We can help you whether you're having alignment issues, suspension issues, or you simply need to replace a part.
If we can't fix your trailer, we'll be able to suggest some potential replacements among the trailers that we sell.
Arkansas Trailer Laws
When you buy a new trailer in Arkansas, you need to get it titled and registered. If it's used, you'll need to register it and have the title transferred.
At Silver Moon Trailers, we ensure that all our trailers have the appropriate paperwork: either the title or the Manufacturer's Certificate of Origin. If you have any questions about ownership being signed over to you, please don't hesitate to ask. We have a thorough understanding of the trailer titling and registration laws in Arkansas.
Custom Trailers
Silver Moon Trailers offers the broadest variety of trailers available in the Mid-South. But what if you still can't find the trailer you're looking for?
Fill out our Design a Trailer form and we'll get you the exact trailer you're looking for. This means you can choose the hitch's pull type, the winch, the interior height, the floor length, and more. You can even decide whether or not it will have a living space.
Buy Enclosed Trailers in Arkansas
Want to know more about our current inventory? Call us at (870) 330-9133, text us at (870) 935-1645, or check out our enclosed cargo trailers to get a free quote and find the trailer of your dreams. We focus on delivering the highest quality enclosed trailers in Arkansas and the industry's best customer service.